Money Pass
Get cash in more places with
access to a huge network of ATMs.
---
With National Bank of Commerce and MoneyPass®
Access to your cash just got a whole lot bigger. National Bank of Commerce has partnered with MoneyPass, a surcharge-free* network of over 32,000 ATMs located nationwide where you live, work and travel. Now you can get cash when and where you need it.

All over the United States, the MoneyPass network of ATMs is growing every day. Whether you're on vacation, travelling for business, away at school or just shopping around town, you have quick and easy access to cash from your National Bank of Commerce account – surcharge free*!

It's easy to locate MoneyPass ATMs. For a complete list, visit the MoneyPass website. Or, get the MoneyPass app, available for Android and iPhone devices through GooglePlay and iTunes. Or better yet, make your smartphone do it.

With two convenient search options, you can find a MoneyPass ATM by entering a zip code or using your current location.

No matter where your life takes you across the United States, get convenient access to cash from your National Bank of Commerce account when you need it.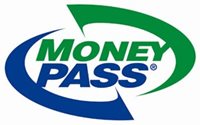 ---
*A FEE MAY BE CHARGED WHEN USING A NON-NATIONAL BANK OF COMMERCE OR A NON-MONEYPASS ATM.